Bubble Bath Car Wash Collects Over 900 Christmas Cards for Seniors!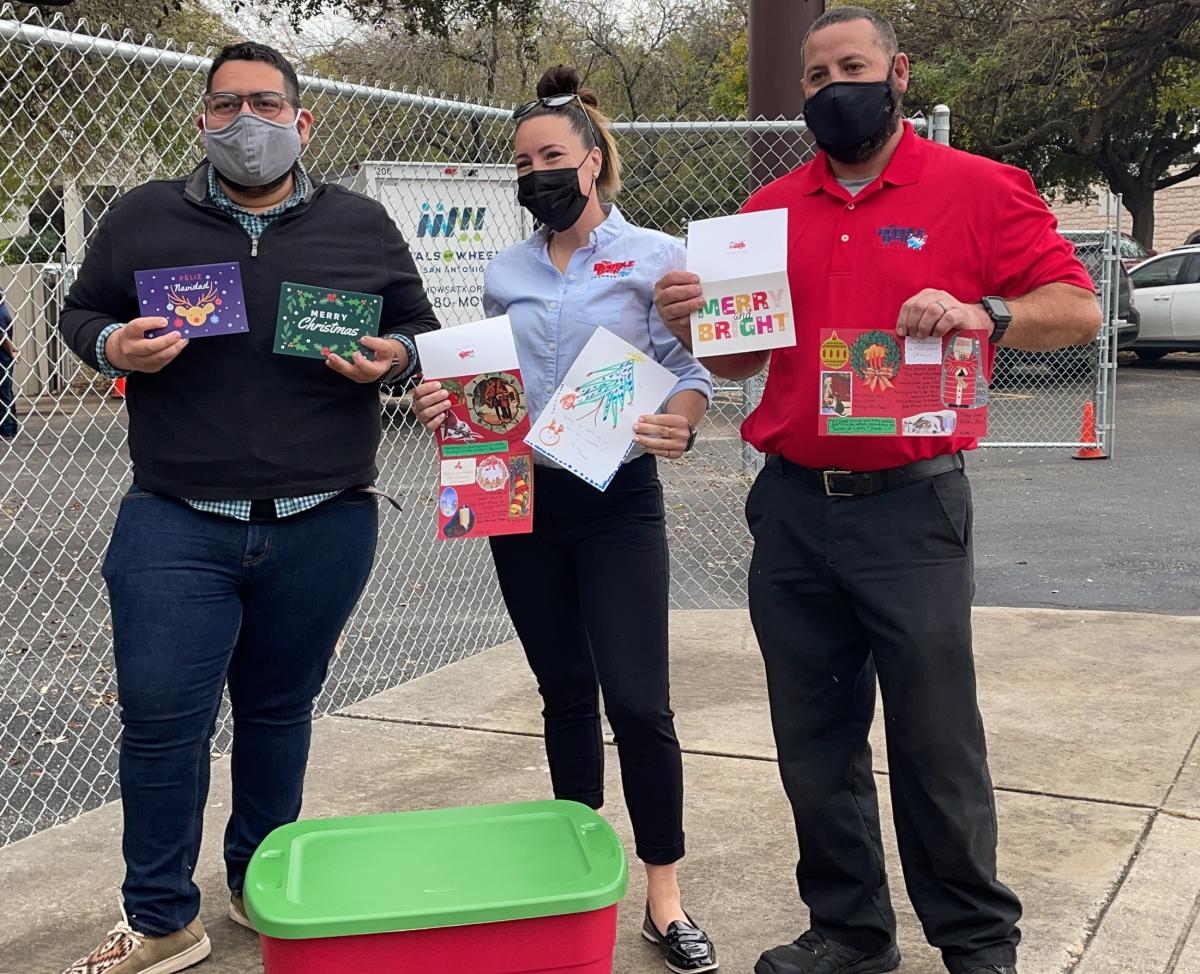 San Antonio's Bubble Bath Car Wash began work on the initiative in early December, printing more than 900 custom designed Christmas cards for customers and staff to share warm, holiday wishes. 
The Christmas cards were distributed to seniors through a partnership with Meals on Wheels, accompanying the nonprofit's annual delivery of holiday meals during the week of Christmas.
"For many of the seniors that we serve, this special delivery and friendly visit may be the highlight of their holiday. It is wonderful to have a caring, local business, like Bubble Bath Car Wash supporting our community in this way. A Christmas card may seem to some like a small gesture, but to our seniors, it will mean the world," said Vinsen Faris, CEO of Meals on Wheels San Antonio.
Bubble Bath Car Wash delivered the Christmas cards to Meals on Wheels headquarters on December 23, and they were delivered throughout the remainder of the week in addition to a nutritious, warm meal provided by Meals on Wheels San Antonio.