If you would like to support our efforts to make the new campus we are building to serve more people in need, please
click here to give to our TIME TO DELIVER capital campaign
.
---
There's always lots going on in the community and we're excited to be a part of it!
Read more about the latest in the news here. 
See photos on our Facebook page.
Learn about all of our events here.
---
As the year rolls on, Grace Place Support Groups will continue to support those who know of or care for a loved one with Alzheimer's or dementia.
Grace Place Support Groups will occur every second Saturday of the Month from 10 AM to 11 AM. Due to COVID-19, support groups will continue to have meetings by phone. Registration is required by calling the ALZ Association helpline at (800) 272-3900.
For more information, visit https://www.mowsatx.org/grace-place/caregiver-support-groups.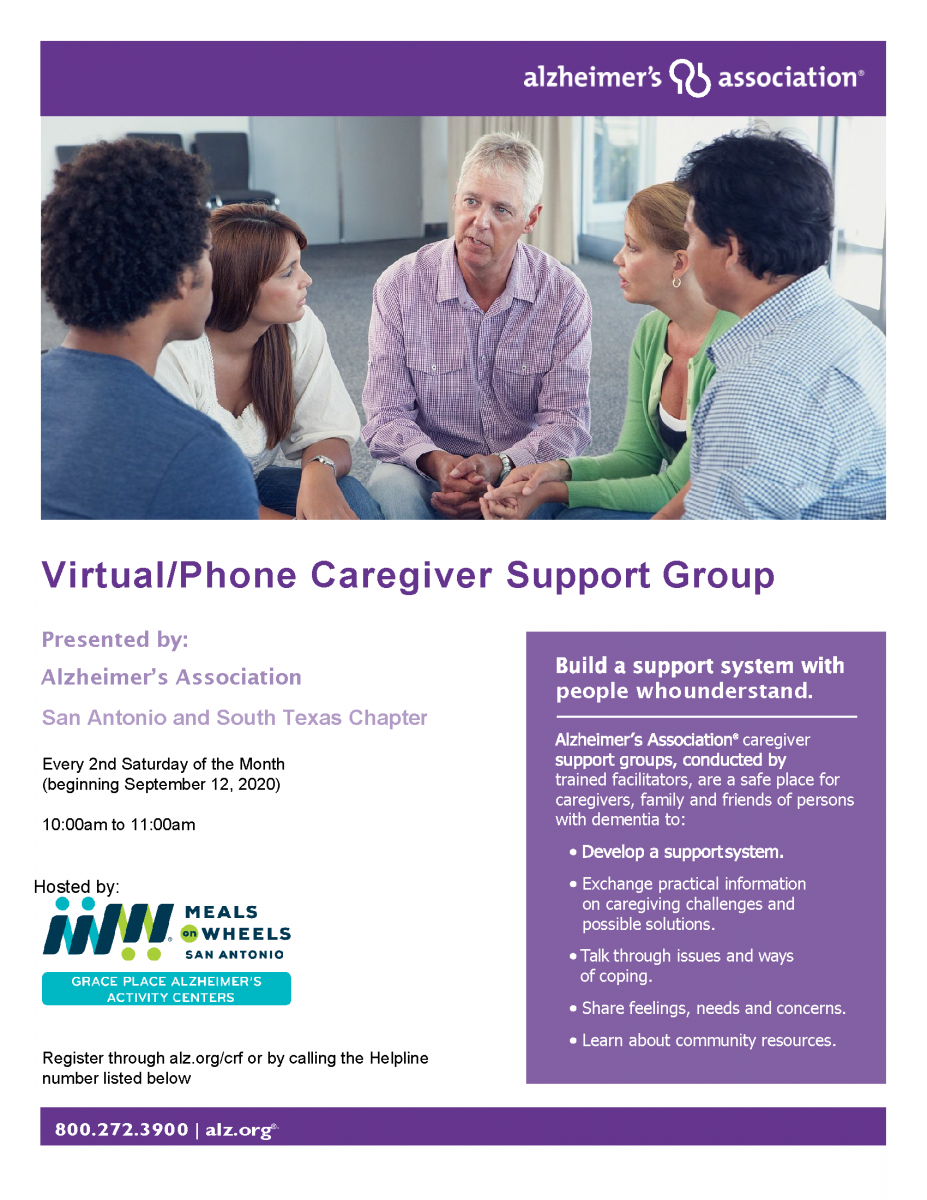 ---
Grace Notes Community Singers is a community choir for people living with dementia and their families. Music has the power to unlock memories and reach parts of the damaged brain in ways other forms of communication cannot. When you walk this journey with dementia, singing in a choir can help remove the isolation and brings joy. 
Grace Notes Community Singers meets in-person (at The Meadows at Morningside) and online (via Zoom) on Fridays from 10:30 am to 11:45 am.
To join the Grace Notes Community Singers email Laura. No previous choir experience necessary. As long as you enjoy music, anyone can be part of the group. It's a place where everyone belongs. Wondering why music is important? Read this article from BBC- The power of music: Vicky MCClure's dementia choir.
For more information please visit the Grace Notes page here.