Spanish Paella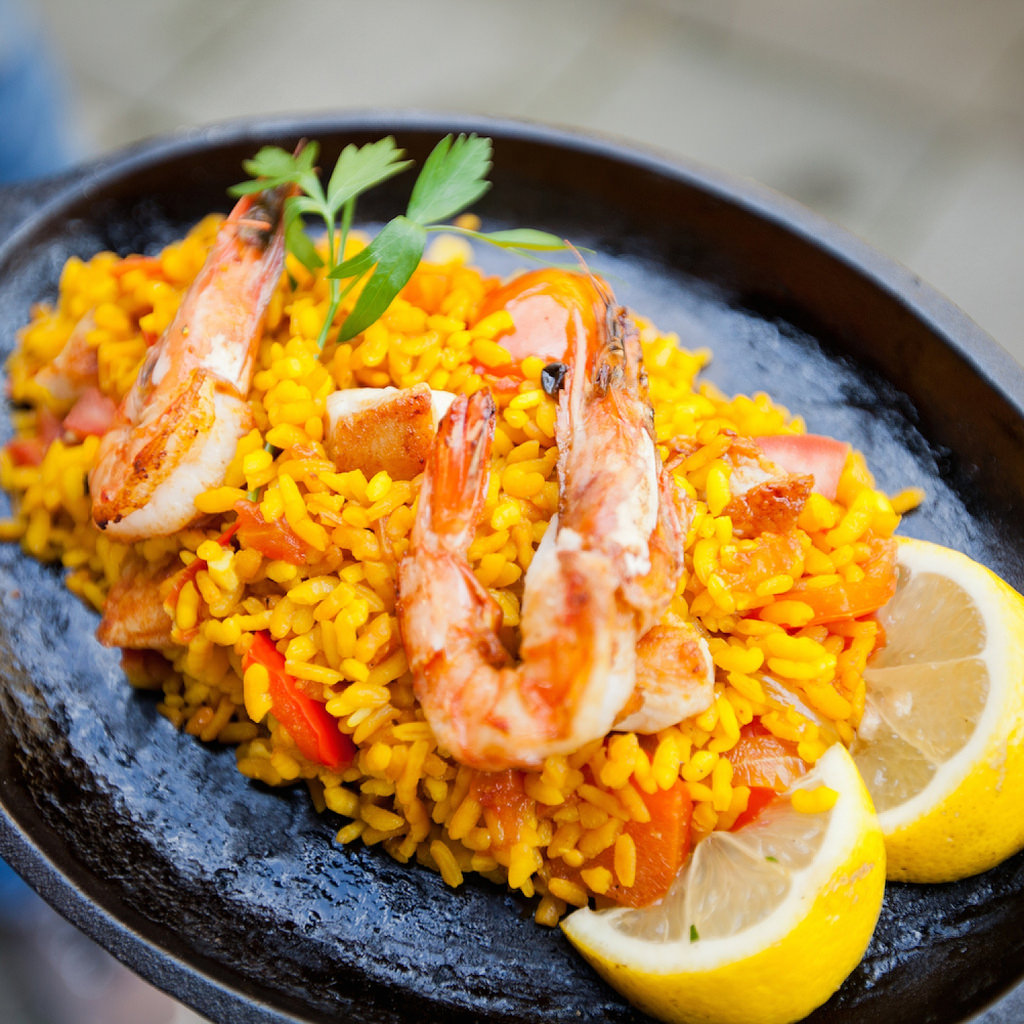 Create this easy and delicious Meals on Wheels senior favorite!
INGREDIENTS: 
1 lb boneless chicken breast, diced
1 lb shrimp, peeled and deveined
8 oz paella rice, short grain rice (washed)
1 small onion, chopped
1 cup red bell pepper, diced
¼ cup frozen peas
¼ cup carrot, diced
2 cloves garlic, minced
1 cup tomato, diced
1 teaspoon smoked paprika
4 cup hot chicken broth
1 teaspoon turmeric or saffron
Salt and pepper to taste
DIRECTIONS:
Season chicken with salt and pepper. Add olive oil to Paella pan, cook chicken on a medium high heat, until brown on both sides.
Add onion, saute until translucent color.
Turn the heat to medium low, add garlic, saute for 1 minute.
Add tomato and paprika and saute for 2 minutes.
Add hot chicken broth and saffron, bring it to a boil.
Add rice, turn the heat to medium high and boil it uncovered for 10 minutes.
Add shrimp, red bell pepper, peas, and carrots, boil it on medium high heat for another 10 minutes.
Cover and let it rest for about 5 minutes.