Meals on Wheels COVID-19 Operations
As Texas continues to open, we must all do our part to slow the spread of COVID-19. Meals on Wheels San Antonio IS an essential service to the 5,000 homebound senior clients we serve every year and with your help, we are doing everything we can to safely provide nutrition to our at-risk senior neighbors.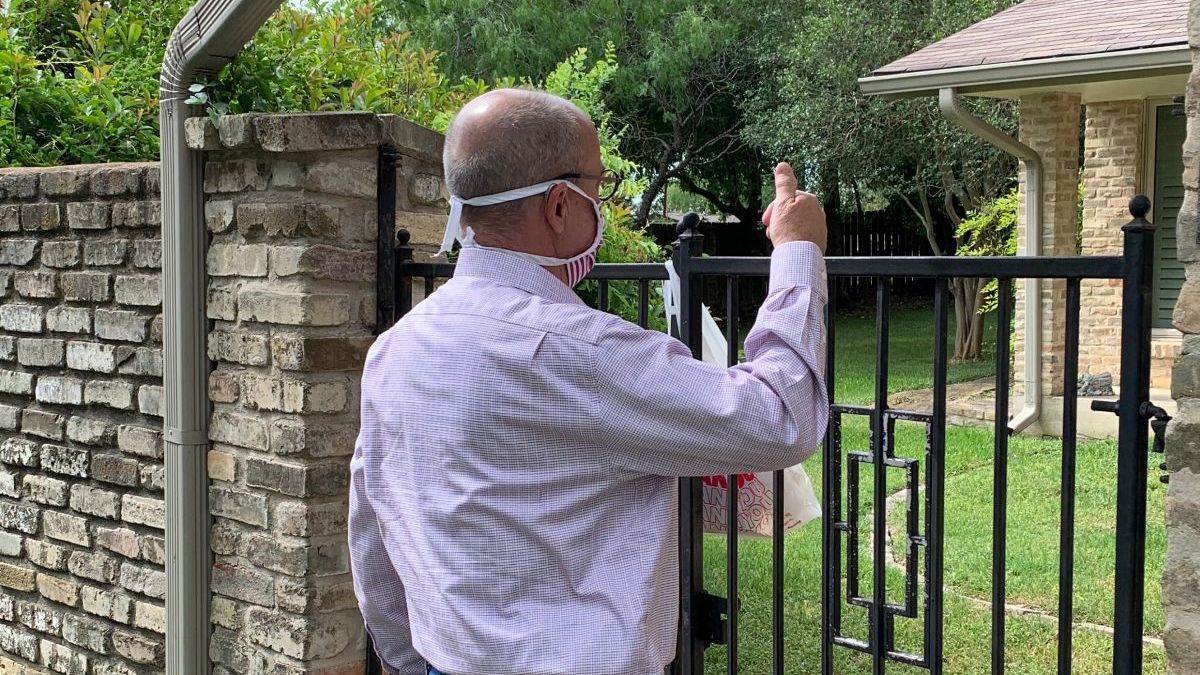 To give help
We continue to utilize both staff and volunteer delivery drivers an during this time of uncertainty is greatly appreciated! At this moment Meals on Wheels is extending an invitation to the community to come out and volunteer. If you are interested in meal delivery, please contact a Community Engagement Coordinator for more details. There are also opportunities forremote ways to volunteer form the safety and comfort of your home. Visit our Friendly Visitor Volunteer page to learn more.
To help curb the recent surge of positive COVID-19 cases in our community Meals on Wheels San Antonio is implementing a reinstatement of the mandatory mask policy for employees, volunteers, and visitors until further notice. A face mask will be required inside Meals on Wheels facilities when unable to social distance (6 ft apart), and we incorporate CDC practices into everything we are doing, including volunteer meal pick-up and delivery to clients. All volunteers should follow CDC practices of masking and physical distancing when possible as they deliver meals to keep clients safe. Volunteers will come through a drive-thru pick-up line, be temperature checked, and provided with a mask and sanitizer as needed. If you develop symptoms, please get a test and stay home. 
Meals are delivered Monday–Friday. To see all of the pick up locations we have in town please visit our Pick Up location page. 
If you need to cancel a shift, please contact the Community Engagement Office at  210.735.5115 as soon as possible.
You are amazing and we can't begin to thank you for everything you are doing! We appreciate your understanding and patience as we work to safeguard your health and the health of all of our clients, volunteers, and staff.

If you aren't able to volunteer your help is still needed to make sure our community's older and disabled neighbors receive more than a meal. Just $35 can provide a client a week's worth of meals and help purchase additional food and fulfill emergency food box needs.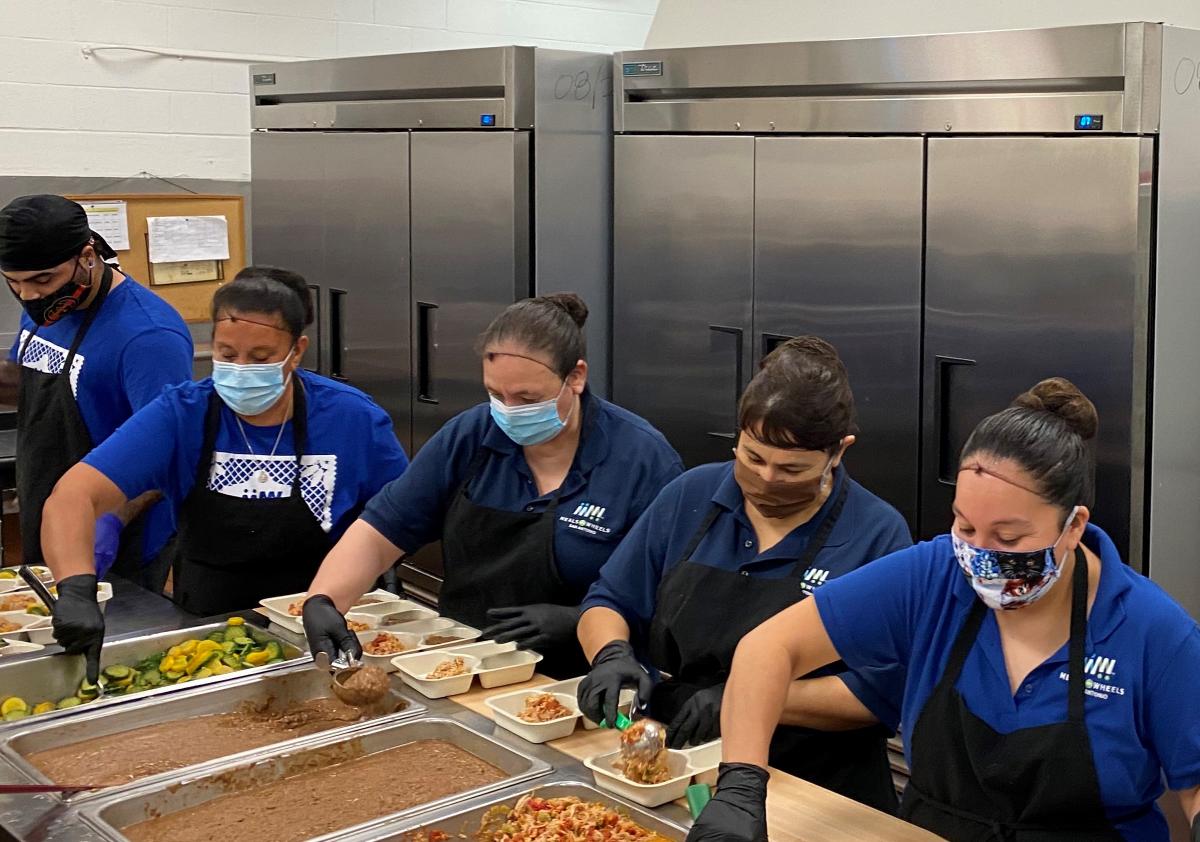 If you would like to donate to make sure your neighbors continue to receive food, you can do so here. You can also donate via Venmo or Cash App- our user name for both platforms is mowsatx. 

To get help
In-home assessments have been suspended, but our Client Services team continues to respond to new inquiries for service and conduct over-the-phone assessments using our standard eligibility criteria. For more information about qualifying for meal delivery click here to visit our "Get Meals" information page.
Client referrals from doctors, health representatives, community service agencies, and other public health agencies are encouraged. Relatives, friends, or caring individuals can also make a referral. Referrals can be made via our Online Referral Form or by calling 866.80.MOWSA (866.806.6972)

Safety Measures
As a reminder, we follow health officials recommended steps to protect against coronavirus similarly to how we prevent the spread of other illnesses at Meals on Wheels. Staff, volunteers, visitors and anyone who works with or near our food supplies are trained in frequent hand-washing, covering coughs and sneezes, cleaning and disinfecting areas frequently and staying home when ill. We also utilize Lysol to sanitize all surfaces and keep our meals safe.
Grace Place Alzheimer's Activity Centers' Closures
We appreciate your support as we work through to the COVID-19 public health emergency and the continued closure of our Grace Place Alzheimer's Activity Centers.
With vaccines readily available, many are asking when Grace Place will re-open?
We are looking forward to re-opening Grace Place. We are working on finding new homes for Grace Place to ensure we are serving the entire community's need. Grace Place will not open for regular daily attendance until we feel confident the community we serve will be safe for daily in-person gatherings resembling pre-pandemic conditions.
Please know that an at-home Grace Place service is in development to include assessments, activities, and caregiver support, provided by trained and qualified Grace Place staff.
In the meantime, we will continue to:
Host a monthly support group  

Virtually meet weekly for Grace Notes, our choir for those living with Alzheimer's and dementia and their care givers

Provide and enhance caregiver resources and support through partnerships with the Alzheimer's Association, UT Health, and others

Regularly distribute activity packets for at-home activities for caregivers and their loved ones

Identify and develop ways to serve the community until we find new homes for Grace Place
If you have specific questions about anything related to Grace Place service please do not hesitate to reach out to Christina Avena, Grace Place Director, by email or phone: 210.735.5115 x1002. 
Thank you for trusting the care of your loved ones with Grace Place.
Stay up to date
To be aware of the latest news for Meals on Wheels San Antonio please join our email newsletter list by clicking the below sign up button. 

You can also follow us on social media for updates.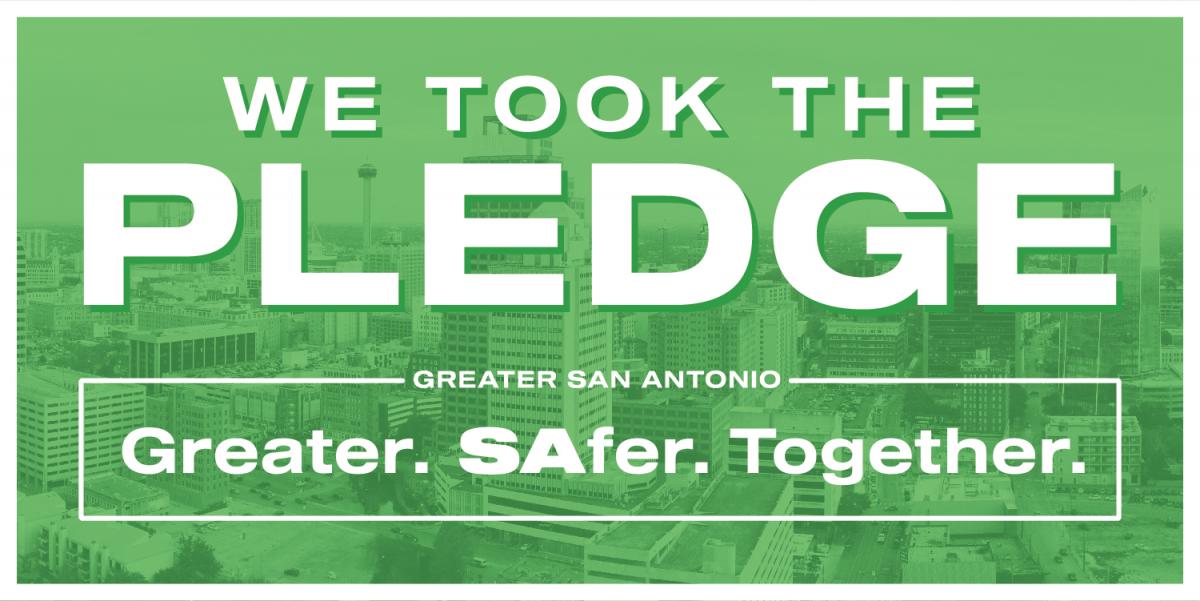 New illnesses can cause concern for those we serve. We can help our clients and our greater community by using daily hygiene actions that protect people from respiratory viruses in general. You can learn more about these habits and get updated information on the coronavirus at https://covid19.sanantonio.gov/Home.